Bee Removal Company in Naples, FL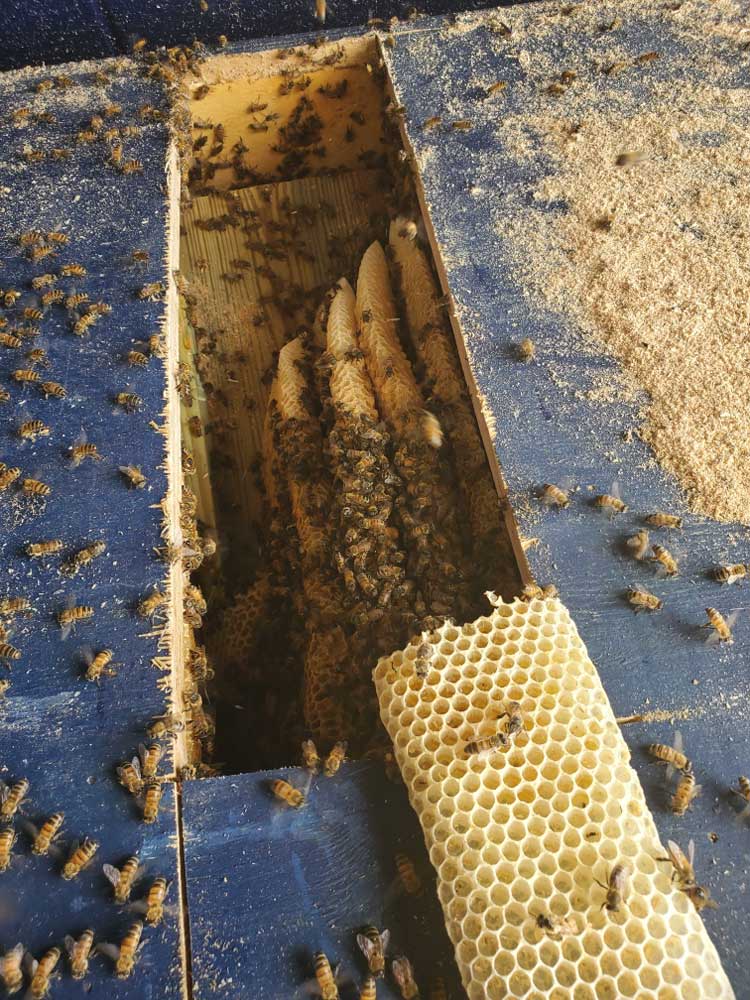 For the very best bee removal services in Naples and Collier County, FL, think Johnson Bee Removal Services. We've been proudly serving Naples for 25 years, and are here for all your bee removal, prevention and repair needs, helping to keep you safe and sound when a pest problem arises.
Your Bee Control Company
A bee infestation in your home or business is never a situation to overlook! These pests can create hazards for your patrons or family members, ruin the façade of your building or worse, spread allergens and irritants throughout the air, making the infested space dangerous. When a bee problem does arise, it takes a qualified bee removal business to make sure that it's alleviated quickly. In Naples, FL, that's Johnson Bee Removal Services. We're licensed with the great state of Florida as your beekeeper and licensed with Naples as a bee removal expert specialist.
Based in Naples, we offer bee, wasp, and yellow jacket removal, as well as bee prevention and bee control, throughout Naples. Our expert professionals are trained in a wide range of services, and we use only the most effective and safest products so as to keep you and your family out of harm's way. Though our bee removal company specializes in live bee removal, we can also remove nests and show you steps you can take to prevent bees from coming back. We'll even repair any damage bees may have done to your home or office. Whatever your needs may be, we're the best bee removal business in Naples, FL because:
We offer expert bee, wasp, and yellow jacket removal.
We use safe and excellent products to restore safety to your home or office.
We can also provide prevention services and bee damage repair.
Our bee removal professionals are knowledgeable and friendly.
Our prices are affordable.
Areas Served
Providing wasp and bee removal in:
Naples, FL
South Naples, FL
Golden Gate, FL
North Naples, FL
Vineyards, FL
Rural Estates, FL
Pelican Bay, FL
Bonita Springs, FL
Estero, FL
San Carlos Park, FL
Gateway, FL
Villas, FL
Fort Myers, FL
Cape Coral, FL
Lehigh Acres, FL
Eisenhower, FL
Buckingham, FL
Joel, FL
Iona, FL
Corkscrew, FL
Diplomat, FL
Fort Myers Beach, FL
Clewiston, FL
Belle Grande, FL
Punta Gorda, FL
Port Charlotte, FL
Arcadia, FL
Miama, FL